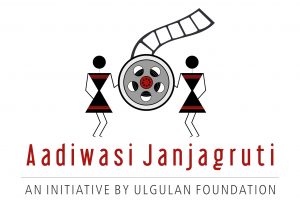 Aadiwasi Janjagruti (Tribal Awareness) is a project under the Ulgulan Foundation, a registered non-for-profit organisation. 
Aadiwasi Janjagruti has pioneered hyper local journalism in Nandurbar, a remote and poor part of India's western state of Maharashtra, and has created community leaders to address the information and accountability gaps on the ground.
Nandurbar is an overnight journey away from India's financial capital Mumbai and the glistening towers of GIFT City, but several villagers here are still struggling for the basic necessities of life.
Aadiwasi Janjagruti comprises of, and is led by, the local youth of Nandurbar, who report, bust mis information and seek accountability from the administration. 
Our innovative use of bare bones technology for journalism in the tribal languages 'Pawari', 'Bhilori' and 'Ahrani' has won us accolades from SDSN Youth Network, Quality Council of India, Pune International Centre, National Innovation Foundation, SBI Foundation and many others.
Nitesh Bhardwaj, founder of Aadiwasi Janjagruti, is an Acumen and Swedish Institute fellow. Bhardwaj has worked as a Project Officer with the Ranchi district administration and has been an associate of the Honorable Member of Parliament, Nandurbar. He is also an SBI Youth for India fellow and holds a master's degree in Communications from Doon University, Dehradun.