Lack of information and awareness is one of the biggest harms in times like today, especially in India due to its low literacy rate. Tribal youth in remote Maharashtra have taken to making social awareness short-films in the local language using mobile phones to provide locals with the necessary information, updates, and laws that have come concerning COVID-19. The team has posted more than 50 videos in the last two months around COVID-19.
Nandurbar district is one of the most underdeveloped districts of India. Tribals of the Pawara and Bheel community make up 85% of its population. Due to the low literacy levels and bad connectivity, there is barely any awareness among the people of the global pandemic world is currently facing. A team of ten members from Aadiwasi Janjagruti is now carrying this torch of information to this village through short-films and video clippings.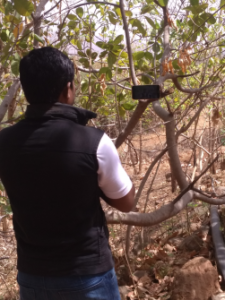 Rakesh Pawara, a core member of this Tribal Youth group recalls how he first met the organization's founder, Mr Nitesh Bhardwaj while having tea at a stall. " It was one of those over a cup of tea meetups that he showed a short film he made. It was on YouTube. Out of curiosity, I asked if I can also make such movies. He told me I can do it too. Ever since he has been my mentor. He taught me everything I know about short-films."
Mr Nitesh guided the team to shoot their first film, a 2-minute video condemning the malpractice of child labour. Now Nitesh often gives his guidance via phone calls since he has left the place. The team by itself has made short films over issues like open defecation, effects of tobacco, and sickle cell anaemia.
Adivasi Janjagruti members now make short-films using their regular mobile phone and without any capital investment or financial assistance. They use a basic editing software 'Power Director' to edit and merge the scenes on their phones. The members often use various scenes from popular movies like Krantiveer and do a voice over with self-written dialogues in their lo(cal language. Then they combine them to produce a video talking about the relevant social issue. Rakesh (a core team member) often goes approximately 2-3 km from his place to an area where he would get sufficient internet connectivity to send the video to Mr.Nitesh over Telegram. At this point, Mr Nitesh makes or suggests a few alterations. After this, they are ready to release the short-film.
The circulation of the videos and spread to the larger public remains a challenge. There is barely any connectivity in the area. The members make their films available at the nearest mobile shop, which again is a few kilometres away. The villagers pay ₹10 to buy the movies in regional languages, which are given to them via Xender. The films are also uploaded on Adivasi Janjagruti's YouTube channel and shared over WhatsApp among the tribals.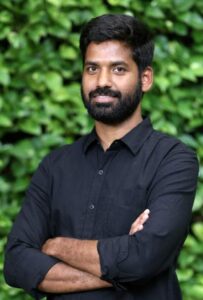 Nitesh Bhardwaj, the founder of Aadiwasi Janjagruti and a Young India Fellow, is working to equip the youth in Dhadgaon block of Nadurbhan district to make short-films, news clippings and sketches entirely on mobile phones with limited resources. The organization aims to strengthen community media in Nandurbar through citizen journalism.
The hyperlocal nature of videos is making a crucial curb on the spread of misinformation. The villagers now resort to these videos to bust myths or rumours around any prevalent issue. The group has been recognized by various publications and has won competitions. In order to acknowledge their work, the region's Gram Panchayat and Zila Panchayat gifted them a projector and tripod respectively. These helped the group present their videos to a large group of villagers at once.
The team of 5 core members: Rakesh Pawara, Arjun Pawara, Naresh More, Deepak Pawara, and Kalpesh Pawara look forward to shooting more informational videos for the uninformed people. The group is also hopeful about soon finishing their documentary on how the Shah Rukh Khan starrer 'Swades' was shot around their village locations. This shoot was put to a pause as the lockdown was imposed in the country, but Rakesh is hopeful that they will be able to complete this project soon after this pandemic is over.